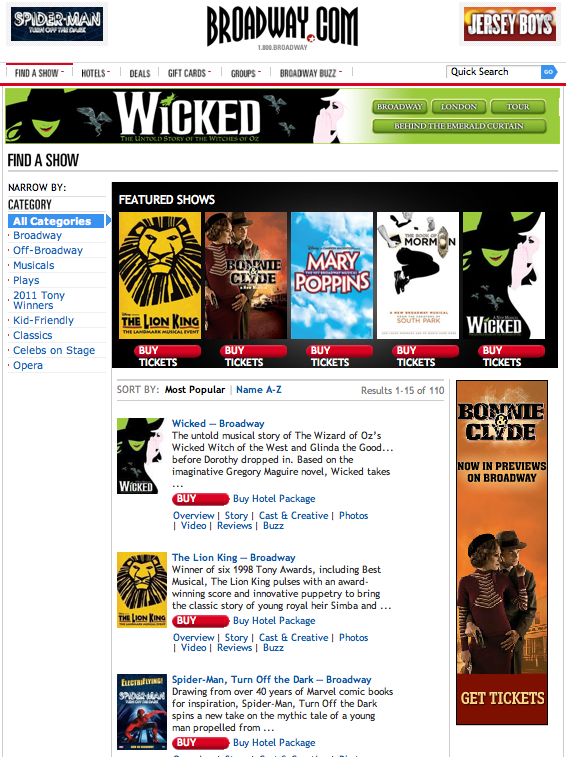 Broadway.com & Broadway.com Television
OUR PART
Content Development | Video
Channel Branding | Channel Design
BACKGROUND: Broadway.com offers the most comprehensive online coverage of live theater in the world and features theater news, interviews, show synopses, and reviews. It also has tools to make hotel, restaurant, and car reservations.
GOAL: The company had only 8 weeks to launch a new interactive television service on Cablevision. It required an original look & feel, show graphics, packaging, narration and music, and efficient process for the production of 20 hours of original programming a year.
SOLUTION: As Vice President of Interactive Media of Hollywood Media Corp., I created a detailed proposal, hired creative talent, and directed the development of the channel's branding and original programming. The channel won an award for "Best Interactive Entertainment Channel" and had carriage in over 3 million homes.