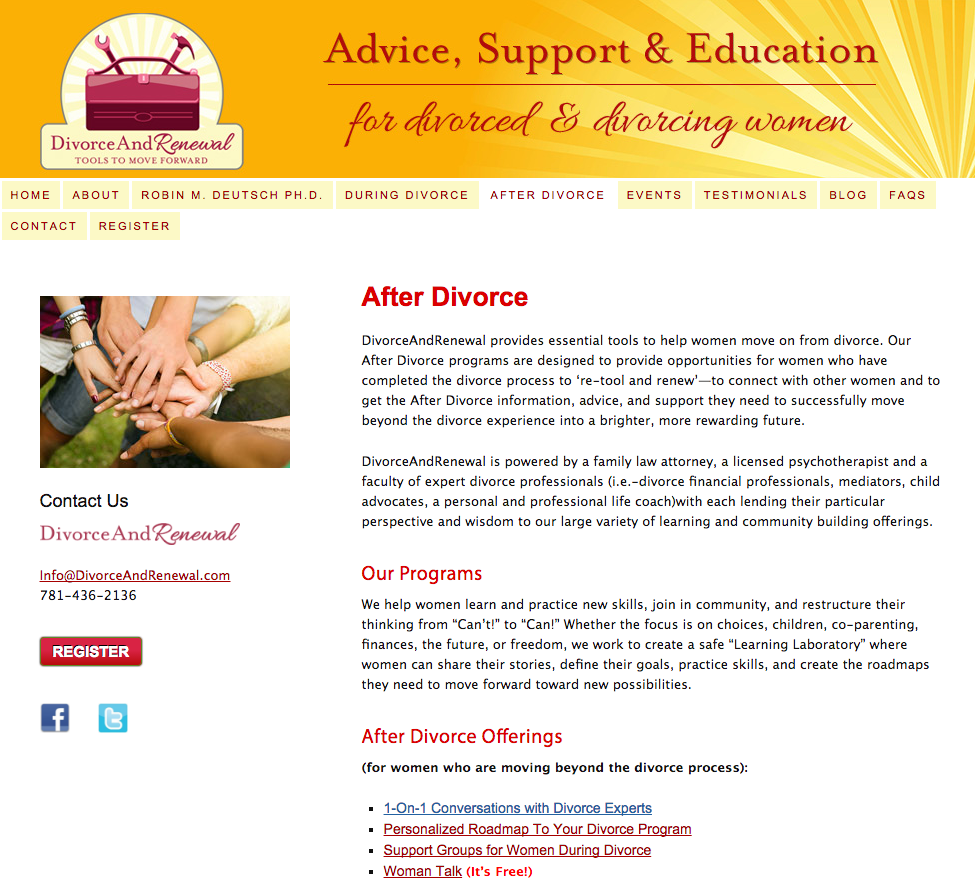 Divorce & Renewal Spa Bootcamp Weekend
OUR PART
Content Development | Web Design | Tools
Facebook | Twitter | YouTube Video
BACKGROUND: A faculty of divorce professionals was staging a bootcamp weekend at the world-renown Norwich Inn & Spa. Like-minded women who were recovering from divorce would build their own personal divorce recovery toolkit and practice new skills to jump start their lives.
GOAL: Promote the launch of the 1st ever Divorce And Renewal Spa Bootcamp Weekend for Women. Develop a website, original content, and social media marketing strategy that attracts and educates upscale woman who were considering divorce, going through divorce, or recovering from divorce. Engage their interest, build their trust, and compel them to the business owners for more information or register and pay for the event online.
SOLUTION: Develop a new brand, logo, website, and integrated marketing component complete with a print brochure, blog articles, FAQ videos, eBook, You Tube Channel, and payment and registration system. Create community and drive traffic via a social media integration with Facebook, LinkedIn and Twitter.