Free Consultation
Explore Your Business Goals, Content Strategy, and Marketing Initiatives
Doctor of Content offers you the opportunity to discuss your business goals, content strategy, and marketing initiatives for no cost.
What can we do during your consultation?
Review your current Internet Marketing presence
Help maximize the potential of your web site, blog and Facebook fan page
Prescribe ways to improve your organic search marketing initiatives
Discuss why Internet Video may be your most cost effective tool
Help get you found by more prospective new clients
An effective web presence is never complete. It's in a constant state of evolution along with your business practice, your competitors, and the Internet itself. My goal is to help you eliminate uncertainty about the most effective next steps.
Contact Us by Email or call us at 781-201-9404 and let's have a chat on how an enhanced Internet strategy can help to accelerate your business.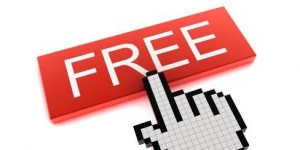 Free Phone Consultation
Call 781-201-9404
Free Web Assessment
Include your web address and I'll give you an honest critique of your website and a few ideas for enhancing its effectiveness and accelerating your business.